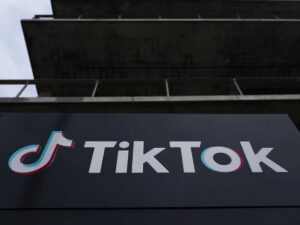 TikTok, the Chinese social media platform, has introduced a new set of guidelines to prevent its 1 billion users from cyberbullying and harmful content.
In a bid to promote genuine interactions in the comments section, the ByteDance-owned platform has come up with a way that will enable users to read relevant and appropriate comments.
"To avoid creating ill-feeling between community members or demoralize creators, only the person who registered a dislike on a comment will be able to see that they have done so," TikTok has said.
A new feature, "reminders", has also been introduced to enhance the behaviour of content creators to negative criticisms. The feature will notify creators of content that is receiving many negative comments, so that they take appropriate action. This feature will also be available to the general TikTok audience later.
The safety enhancement measures come after a report released by TikTok showed progressive improvement in dealing with harassment and cyberbullying. The report, which covers the last quarter of 2021 shows  the social media platform successfully removed 14.7%, 10.9%, 16.2% and 7.7% of content of harassment, hatred, violent extremism and suicide respectively. The percentages represent that content which was pulled down before it could be viewed by anyone.