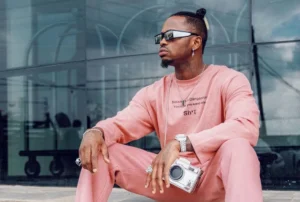 Tanzania's bongo flava popstar, Diamond Platnumz's Youtube channel has been caught up in confusion since it was suspended on Monday.
Diamond's digital managers have issued statements saying the channel was hacked, suspended and restored. On Tuesday, the popstar said that his channel had been restored.
"Thank you my Beloved….my YouTube channel is back," he announced.
However, as of Tuesday 6.30 pm EAT, the channel remained suspended " for violating YouTube's Community Guidelines.
The channel that boasts over 6.5 million subscribers and over one billion total is said to have been pulled down on Sunday by Youtube management, after it aired content that contravene Youtube guidelines. 
Kim Kayndo who  head of Digital Department at WCB Wasafi, one of Diamond's media empire said that hackers took control of the channel and aired prohibited content, leading to its suspension. 
Abdul Juma Issack  a Tanzanian bongo flava recording artist, dancer, He was born and raised in Tandale, Dar es Salaam. 
"Following the hacking of Diamond Platnumz channel on Sunday, and the hackers going live, today it has been deactivated by YouTube management after the hackers violated YouTube guidelines. We are already in communication with YouTube to resolve the issue. Let's be patient, everything will be okay," said Kayndo.
On Sunday, Kim announced to the public that they had managed to regain access to Juma Abdul's  (Diamond's official name) channel after it was hacked by bitcoin scammers.
Diamond Platnumz's team is working to have YouTube lift a suspension of the singer's channel, it has announced.
Majidi Ramadhani, another Wasafi Digital administrator, says that the singer's official YouTube channel was hacked just prior to YouTube suspending it for violating community guidelines.
"We actually did receive an email from YouTube informing us that they had suspended the channel and [they] asked for an explanation," he said.
Ramadhani said that Wasafi's digital departmental head Ackim Ndolo  already responded to all the queries from YouTube.
Ramadhani further noted that with the suspension, Diamond has suffered a significant loss.  
"Definitely with such activities there is a significant amount of money lost. But what is important is securing the channel and having it back," he added.
The Tandale born star is believed to pocket   $34,557as monthly proceedings from the channel.