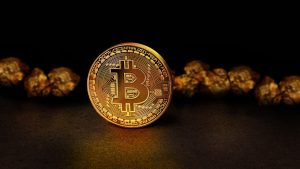 Bitcoin has dropped its price to below 33,000, its lowest value in over two months. The drop comes as the total capitalisation of cryptos also went lower by 6 per cent in the last week. Ether decreased by 3.5 percent in the same period.
Despite the fall, Nigel Green, the CEO of Devere Group, a leading financial advisory, asset management and fintech organisation feels like it's a good time for more crypto investors to buy more cryptos.
"We expect this dip to be used by 'whales', who are individuals or entities that hold enough cryptocurrency to have the potential to move currency valuations – as major buying opportunities," he said.
Green says that this is because the  fundamentals of the world's largest cryptocurrency, including being a digital, borderless, viable, decentralised, tamper-proof, non confiscatable monetary system remain the same.
Strike, a fintech payment processor for the Bitcoin Lightning Network, is now integrating with BlackHawk Network, the largest payment processor in the world.
This is likely to allow Bitcoin to enter the physical locations of retail outlets and hospitality venues, which make up 85% of all U.S. transactions.
Bitcoin's dip to its lowest level since January on Monday has it reflecting slumping stock markets, meaning that it is, currently, being regarded as a risk asset, alongside equities.
Bitcoin briefly spiked above $40,000 on May 4 after the Federal Reserve announced it would fight inflation without larger rate hikes, but those gains were quickly erased. The price has continued to fall since.
The tech heavy Nasdaq fell 1.5% last week and has lost 22% year to date, hurt by the prospect of persistent inflation forcing the U.S. Federal Reserve to hike rates despite slowing growth. On Monday morning, Nasdaq futures were down a further 0.8% in Asia trading.
"Interest rates increased, crypto markets dumped. As far as Bitcoin goes, it looks like we're going to kiss the $35,000 area," Crypto expert Wendy O said in a TikTok evaluation of the market.
"I feel we may bottom out at $29,000 again and get a pump in July. This is why you should have a bullish and bearish plan because the markets can switch super fast," Wendy added.