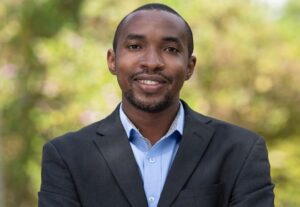 We live in a time where we are more health conscious than ever. The COVID-19 pandemic taught us that the unexpected can occur at any time and have a devastating impact on not just our health but livelihoods and families. 
Health insurance has always been there to cover us in times of need, to cater for our treatments and shield us from all the unexpected bills that come with unexpected illnesses; however adoption and uptake has been hindered by the perception of insurance being complex, expensive and out of reach for the majority of Kenyans. 
It is unfortunate that a perception of distrust in health insurance has led to low uptake in the past. However we have now become much more aware of how health insurance could not only save lives but shield individuals and families from emptying bank accounts to cater for hospital bills. 
In Kenya high out of pocket medical bills have been the significant driver of many individuals and families towards poverty… Despite these challenges, technology and innovation has the opportunity to transform and accelerate uptake of health insurance.
Right here at home we have seen more insurers shift to be more digital savvy in a bid to keep up with today's tech savvy customer. In doing so more insurers have become customer centric and focused on solving the needs of clients through creation of tailor-made products that fit different clients.
To take it a step further we have seen various insurers utilize the convenience of health financing technology platforms that enable users and policy holders to manage their insurance policies and health payments on their mobile phones.
These platforms are also in synchrony with various hospital systems and healthcare providers to provide seamless transactions, smooth payment and treatment processes and great customer experience. This not only grants customers ease of access but also paves the way for availability of quality, reliable and affordable healthcare across Kenya meaning deepened healthcare inclusion and the realization of sustainable development goals.
Even as we continue to innovate and get closer to the customers we should never forget to constantly educate and create unlimited opportunities to spread insurance knowledge. Joint initiatives by regulators, insurers and healthcare providers will help fill the knowledge gap that is ailing the progression of the sector. By doing so, we will empower more people to make more informed and proper insurance decisions and create room for the creation and implementation of new insurance solutions to cater to high demand that will eventually arise.