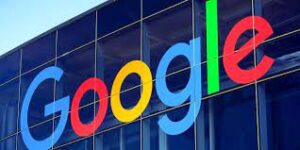 Tech giant Google has announced over 100 vacancies for its newly opened office in Kenya's capital Nairobi .
In a statement shared on Tuesday, April 19, the multinational announced that it had opened a new product development centre, the first of its kind in Africa.
The firm is now looking for product managers, software engineers, senior UX designers and UX researchers who will be tasked with solving technical challenges.
Some of the tasks will include improving the smartphone experience for people in Africa while improving its infrastructure across the continent.
"We're looking for talented, creative, and collaborative people who can help solve difficult and important technical challenges, such as improving the smartphone experience for people in Africa, or building products that will help everyone to thrive together," the statement read in part.
Interested employees are required to know how people in Africa use their phones every day, and the challenges they face.
Google estimates that the continent will have 800 million internet users and one-third of the world's under-35 population by 2030. It is estimated that 300 million people actively use the internet in Africa.
To apply, qualified and interested applicants will be expected to visit the company's careers section at careers.google.com where detailed descriptions for each job have been outlined.
Applicants are also expected to provide their contact details including an email address and a phone number, their academic qualifications, a cover letter and work experience.
The new office is part of Google's expansion in Africa. The tech giant announced recently that it was ready to invest Ksh 100 billion on the continent (US$1 billion) in a span of five years.