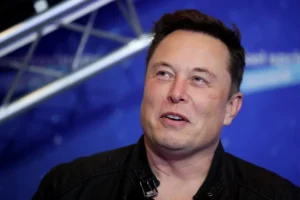 Researchers, policy makers and experts are praying that Elon Musk's bid to buy Twitter never comes to materialize, for democracy' sake.
Shoshana Zuboff, a former Harvard University professor, has said that one person controlling Twitter would be "incompatible with democracy." She was speaking to the Washington Post.
Interestingly, the Tesla owner wants to buy Twitter to enhance freedom of speech and the right of expression he says. Twitter suspends accounts for violating content standards, including on violence, hate speech or harmful misinformation. This, among others, makes Musk think Twitter should be more free and lenient. Its suspension of Donald Trump angered the former president's followers.
Musk acquired a 9.2% stake in Twitter, becoming the largest shareholder. He was poised to formally join the Twitter board of directors on April 9th, but on that very day, he reversed his decision to join the board. He has since said he wants to buy the 396 million users social media company instead.
Elon Musk's plans to privatize Twitter have sparked concern among privacy experts and social media researchers.
Zuboff, the former professor and author of "The Age of Surveillance Capitalism," said huge advertising revenues and unregulated data collection about user behavior have changed the social media industry, which now holds incredible sway over real-world events.
She further argued that since  content on social media platforms can influence public opinion and lead to changed behaviors, the people in control of the sites hold a tremendous amount of power.
Should Musk take ownership of Twitter, the Tesla CEO would have near-complete control over an amount of user data "that cannot be compared to anything that has ever existed, and allows intervention into the integrity of individual behavior and also the integrity of collective behavior," Zuboff said.
Elon Musk has criticized decisions to ban some users as censorship and said restraint that blunts the spread of legal but offending content goes too far. 
"If it's a gray area, let the tweet exist," Musk said Thursday.
Such comments shock those whose experience has been that unfettered speech makes social media platforms dangerous to the world. 
Zuboff argues that social media companies like Facebook and Twitter extract as much data about users as possible then try to maximize their time on the site because that earns them money. However, she argues that the platforms lack neutrality since they can alter discussions, beliefs and even physical actions, encouraging people to do what they otherwise would not, such as joining uprisings in the real world.
The professor argues that Musk, should he realise his dream of owning Twitter, would easily control the world, just like Zuckerberg has almost done via Facebook.
"Zuckerberg sits at his celestial keyboard, and he can decide day by day, hour by hour, whether people are going to be more angry or less angry, whether publications are going to live or die," she said.
Bill Baer, a  fellow at the Brookings Institution in Washington says letting Musk own and control Twitter will make the world nervous, especially because he has proven to be unpredictable.
Previous Democratic regulators have consequently started calling for legislation by the Congress, to govern the internet.
 Tom Wheeler, the former chair of the Federal Communications Commission, said that the government should pass laws which don't dictate content posted online, but which spell out an acceptable behavioural code.
Eva Galperin, director of cybersecurity at the Electronic Frontier Foundation  said an individual having control over Twitter would jeopardize human rights and personal safety across the world.
Galperin said that she is especially  concerned about the impact of complete ownership by a person who has repeatedly demonstrated that he does not understand the realities of content moderation at scale.
Citing Musk supporting the idea for allowing anything legal, Galperin said: "Twitter's content moderation practices leave a lot to be desired, but they tried the policies that Musk seems to favor more than a decade ago, and it did not work."
Some Republicans have cheered Musk on as part of their argument that Twitter, which was the first platform to ban President Donald Trump after the Jan. 6 attack on the Capitol, has been unfair to conservatives. Twitter permanently suspended the former US President after the Jan. 6th insurrection. Trump, in a retaliatory step, founded his own social media platform- Truth Social. The platform was launched on 22 Feb this year.