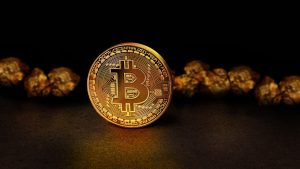 Meme-stock speculators are falling out of love with Bitcoin, and this could be good for the crypto market, says Nigel Green, the Chief Executive Officer of DeVere Group, a global independent financial advisory, asset management and fintech organization.
The comments from Green, who is also  an advocate for cryptocurrencies, come as crypto assets were swept up in broad selling of riskier assets last week.
He observes that memers in stocks have fallen out of love with crypt of
"As central banks try and normalise monetary policy and ween financial markets off the sweet, the memers who rushed in to trade meme-stocks and other risk assets during a period of hype, liquidity and negative real interests – have fallen out of love with Bitcoin and other serious crypto currencies," he said.
Severe Group CEO further said that the memers were out seeking to get rich quickly, rather than real interest in the value of cryptocurrencies. 
"They are now disappearing as crypto prices have lowered in tandem with stock markets during a choppy few weeks."
Nigel affirms that even if more people flee the cryptos market, Bitcoin is still priced considerably above its 2020 and 2021 lows. With their en mass  exit and the fading away of the media attention, "it's clear to see that the significant gains made by Bitcoin have been earned for real."
He says that the evidenced ever-increasing global level of institutional and sovereign investment into the world's largest cryptocurrency lend legitimacy and hope to cryptocurrency.
At the height of the 2021 meme-stock frenzy, the deVere CEO told the media: "If you do want the thrill or novelty of chasing big gains, you really should ensure that you have a sound, diversified, long-term plan beforehand. There's a major difference between investing and gambling."
Nigel Green believes that financial markets are going through a period of readjustment as monetary policies are being normalised across the world. 
Green says that the downfall of Bitcoin by 50 percent  from its November high was partly driven by members. Fortunately, Bitcoin remains the best-performing asset class of the decade, he says.
Bitcoin fell below the $27,000  level as the sell-off in the cryptocurrency world continues. 
The price of Bitcoin was last down nearly 9 per cent to $26,848.20 on Thursday, according to data from Coin Metrics.
The sharp drop comes after the US Bureau of Labor Statistics reported consumer prices for April were higher than expected, causing investors to sell off riskier assets such as cryptocurrencies. Meanwhile, the price of Ether shed more than 23 per cent
The cryptocurrency markets have been under pressure, especially since the start of the week. Bitcoin fell to its lowest level since January on Monday as slumping equity markets continued to hurt cryptocurrencies, which are currently trading in line with so-called riskier assets like tech stocks.
Bitcoin briefly dropped below the $30,000 level late on Monday, surpassing the January low of $32,951. The last time Bitcoin traded below that level was in July 2021.